Testimonials
I wanted to extend my thanks to Elliott-Lewis, specifically to commend the work of Shawn Coyle, your field project manager
Shawn is a really helpful guy, who is very down-to-earth – he maintains a great composure & is very professional. He's always available to help, respond to questions, and recently even helped answer some important questions afterhours, during a recent large Call Center migration project we completed this past weekend at 1900 Market St. There's no 'not my zone, coach' attitude anywhere near Shawn, and that's an amazing quality
I enjoy working with him, and wanted to let you folks know what a great asset he is to your organization…
Thanks again, and best regards,
Johnny Martin
Data Center Architect / IT Project Manager
Independence Blue Cross
1901 Market St.
PHILA, PA 19103
---

"We value the services that your team provides and we are thankful for the employees that you send out to support us. They ROCK!!"
Bernadette Accordino
General Manager Sodexo Corporate Service
Facilities Contractor for Campbell Soup Company
---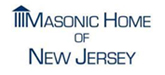 "Matt:
It's been one month since Elliott-Lewis was awarded the Masons Home HVAC contract, and Kevin and I couldn't be more pleased with the service the Company has provided.
Recently we had an issue with a leaking chiller pipe and without delay George (Seaman) was here to see the project through.  Eugene (Zak) made sure we had a technician out to correct the issue pronto.
George is here usually once a week to check in and make sure that our needs are met. Brian has been a breath of fresh air in his professionalism and customer service: he is truly an asset to the Company, as all your personnel are.
Fran (McGrath) was out a couple weeks ago to look at our energy management system, he is very knowledgeable and thorough in his approach.  We look forward to his recommendations to move the Masonic Home's system into the future.
Kevin and I are extremely happy with Robert, he is a gifted mechanic, and there isn't anything he can't fix.  His approach to our issues here are exactly what we needed;  Robert being here three days a week has already paid off.   He has a great attitude every day he comes to work, and he gets along with all my staff.  We couldn't be happier with his services.
I hope I didn't leave anyone out. We look forward to a long and successful relationship with Elliott-Lewis.
Kevin Smyth
Facilities Director
Masonic Home of New Jersey
David Undercuffler
Maintenance Supervisor
Masonic Home of New Jersey
---

"Hello Mr. Steiner. My name is Mike Jeffries. I am the engineer at the Packard Building at 1441 Sansom Street. I have been in the field a long time and have seen some installations in my time. Your foreman Jim Walls and his crew took at least a 6 to 8 week job and made it happen in 1 week. That is pretty amazing. Hats off to them. They were also very professional and very courteous around the people they encountered every day. Despite the fact that these people were not very happy individuals because they were hot, your crew made them laugh and smile. So I want to say thank you to them. I would not hesitate on using them again. Great job."
Mike Jeffries
Grasso Holdings
Philadelphia
---

Hi Bill, hope all is well and the business  is thriving.
I thought you should be aware of a situation that was handled for us recently by Mike Stepnowski in an expeditious and professional manor. As you're aware, we recently experienced a hurricane which caused considerable damage to our facilities electrical and mechanical systems. Due to power problems and multiple single phasing conditions, it burned up numerous VFD's on our rooftop units and also a large H.P. compressor was damaged in the main data center. These items are vital to our daily operation and needed to be repaired/replaced ASAP. As always, Elliott-Lewis Corporation was there when we needed you and Mike took care of everything from sending out Tom Reilly to evaluate the situation and bypass the damaged components, to ordering all the parts via overnight air delivery. Upon receipt, the parts were installed in a matter of days and we were fully operational again. It's been almost 40 years that I've been dealing with your company and I still received the royal treatment similar to the day we started doing business. This is a testament to your staff's training, ability, technical knowledge, and elite customer service and Mike demonstrated that in all aspects of our situation. His efforts were outstanding and should be acknowledged as an asset to your corporation.
Hopefully we won't be in this position any time soon but if so it's nice to know we have Elliott-Lewis to rely on.
Sincerely,
John M. D'Allessio
Director of Facilities Management
Robert Wood Johnson Foundation
Route 1 and College Road East
Princeton New Jersey, 08543-2316
P 609-627-7575
F 609-419-8304
---

On behalf of everyone here at Sysco Philadelphia, I wanted to thank Jeff Gant and Elliott-Lewis for being here at the time of our crises in regard to our loss of power. Jeff responded without hesitation and made himself available to make sure our equipment was running and there was no loss of product. He also responded on Saturday after the power was restored and made sure all the equipment, including the air conditioning, was up and running for the next day's operation. Again, we here at Sysco appreciate every effort that was made so that we were able to service all of our customers.
Bill Maichle
Director of Fleet and Facility
Sysco Philadelphia LLC.
---

Controlling the environment and protecting the artifacts in a historic building like ours is an on-going challenge. Every time someone tells us something is impossible to do, Elliott-Lewis finds a way to get it done.  Marc Lichtenfield's creativity and respect for the character of our building has made Elliott-Lewis one of our most trusted trade partners.
Daniel J. Hinds
Masonic Temple Superintendent
---
To Barbara Wojnowski,
Account Development Manager
Elliott-Lewis
I just want to thank you for all the great service, quick response and satisfaction every time I call on you.
Also your guys Jerry and Kevin are the two most extraordinary people who have the knowledge, expertise and quality of work which is hard to find these days. They are both conscientious and very professional when on site and exemplify a work force that Elliott-Lewis should be proud of. You can always dispatch those two to Radnor Corporate Center. Thank you again for all your efforts to help us.
Sincerely
Vyt  Kabas, Chief Engineer
Brandywine Realty Trust
---

Marc Lichtenfeld recently took the time to come in, at my request, to sit with myself and the Bank's Energy Consultant to begin the development of an Energy Plan for the Bank. The consultant, Bob Makin (my retired former PECO representative) and I were greatly impressed with Marc's ability to clearly describe what he sees coming down the pike and how the Bank can take a proactive approach to energy conservation by "tightening up" what we currently utilize in lighting, HVAC and building envelopes.  It is exactly what I was contemplating, and I am grateful for Marc's ability to break things down to a laymen's level.
Sincerely,
Gerald F. Hagarty, Vice President
Facilities Department
Beneficial Savings Bank
---
Ladies and Gentlemen:
Holy Redeemer Church and School has contracted with Elliott-Lewis to install a new boiler. After three weeks of work, the boiler is installed, though there is still a bit of finishing work to be done in the weeks ahead.
I feel compelled to write to say what a pleasure it has been working with the crew that installed the boiler. Not only was thier work competent, the men on site were pleasant and very cooperative. They were genuinely committed to helping us by installing the boiler safely and as quickly as possible.
I simply wanted to commend these workers for a job not only well done, but done also with a cheerful attitude.
Sincerely,
Father Tom Betz, OFM Cap.
Pastor
Holy Redeemer Church & School
915 Vine Street, Philadelphia, PA
---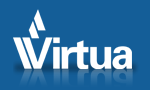 I am writing to compliment one of your company representatives on a wonderful act of chivalry that he preformed. I witnessed this action, that would go unnoticed, but I would like to mention it and give him some needed recognition. Unfortunately, I do not know who he is.
I was traveling in the northbound lane of Route #73, waiting to turn left onto Evesham Road in New Jersey, on Thursday 3/18/2010 at 3:05PM. As I was waiting for the light, a woman's car became stuck crossing Rte #73 – there-by blocking all traffic going south.
Needless to say, she was in a panic. She was unable to push the car and looked around for help. Cars began to go around her as the light changed, and a red pickup truck pulled up and one of your employees emerged from the truck smiling, coming to her aid. I was so relieved. I felt so bad for her and was so annoyed at all the jerks passing her by!!!!!
He directed her to steer as he pushed the car across all 4 lanes of Rte #73, no easy feat, as inconsiderate drivers would not stop. Many other trucks when by with other men that could have also assisted, but no one else came to help. He was out of breath but waved her farewell and proceeded on his way. I noted the sign on his pickup as having your logo and had to write to your company to recognize his thoughtfulness. I had no knowledge of your company prior to this date, but will certainly hold it in high regard now, because of his actions.
Sincerely,
Joanne Daywalt MS, RT., RTT
Radiation Therapist
Virtua Fox Chase Cancer Center
Voorhees, New Jersey. 08053
---
On behalf of the Mt. Carmel Baptist Church we would like to thank you for the excellent service that your company and your employees have provided us with over the past year. There are many people who are to be recognized: Our sales person Rob Komorowski, Rita Reith in your service department, Ron Foster who comes out to do our preventive maintenance, Mike Paraschak in your service department, and Barbara Clark in your billing department.
There are not many companies today that can honestly say that they give their customers excellent service in every department of their company. Elliott-Lewis runs like a well oiled machine! It is also very nice to have a business relationship that adds the personal touch to complement it. Your company and your employees have truly been a blessing to Mt. Carmel Baptist Church. May God continue to bless each and every one of you.
Sincerely,
Karen E. Hayes
Chairperson, Trustee Board
Mount Carmel Baptist Church
Fifty-Eight and Race Streets
Philadelphia, PA